Auto Accident Chiropractor in Fresno
Being in an auto accident can cause all kinds of health issues, and some of them aren't even noticed until days or weeks later. We often see patients suffering from pain or discomfort after an auto accident because their spines and other joints are pushed out of alignment due to the impact between the vehicles. If you have been in an auto accident, it's essential to ensure no underlying conditions have formed. That's why Dr. Potigian and our team at Sunnyside Wellness & Chiropractic Center is here to help. We offer non-invasive treatment options to naturally relieve pain or discomfort caused by auto accidents.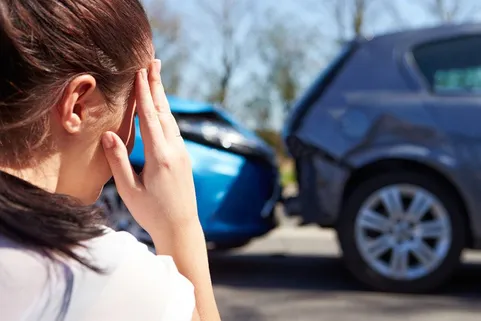 Pain from an Auto Accident Injury Can Linger
Injuries after auto accidents can lead to minor symptoms and acute pain that the patient can easily dismiss. However, if left untreated, the patient can experience serious health issues later in life. That's why regardless if your pain is severe or minor, it's crucial to be thoroughly examined by our chiropractor. We can assess your medical history, current health, and provide imaging tests like x-rays to understand the root cause of your pain and offer effective treatment.
Whiplash is a Common Problem
Among the most common conditions patients experience after an auto accident is whiplash. Whiplash occurs when the neck is jerked back and forth due to the force of the collision. Neck pain that comes from whiplash may be sudden and severe or dull and achy. Your range of motion may also be affected, and you could have trouble turning your head from side to side. Our chiropractor can assess your neck to understand the severity of your whiplash and provide the appropriate treatment to help your body heal.
How a Chiropractor Can Help
Back pain and neck pain after a car accident can both be debilitating issues. That's why our chiropractor uses gentle, hands-on adjustments to put everything back into place. With your musculoskeletal system properly aligned, you'll not only feel better, but you'll be back to normal motion, too. Unfortunately, it can take time to heal from an auto accident injury. However, you'll generally heal faster and more efficiently when working with our chiropractor over several treatment sessions.
Contact Us Today at Sunnyside Wellness & Chiropractic Center | (559) 454-1000
By reaching out to us at Sunnyside Wellness & Chiropractic Center, you can get the help and support you need to properly treat an auto accident injury. We know that back and neck pain can prevent you from living your best life. Our team is dedicated to working with you every step of the way to ensure optimal results. If you live in Fresno, Clovis, or surrounding areas, contact us for quality chiropractic care to get back to living a pain-free life.