Personal Injury Treatment At Our Fresno And Clovis Chiropractor Center
As a former competitive athlete, Fresno chiropractor Dr. Thomas Potigian understands the desire to feel strong and healthy in order to excel in one's career, sport, and daily life. And a personal injury—with or without liability claims—can be extremely debilitating and stressful. Such an issue may unexpectedly keep a person from the activities they need and love to do.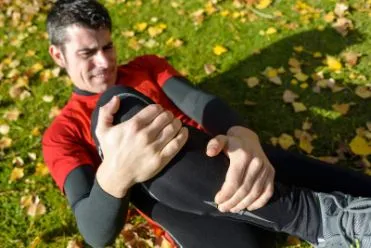 The chiropractic services provided at Sunnyside Wellness and Chiropractic Center are highly effective for helping people recover from a personal injury—with minimal downtime, no drugs, and no invasive procedures.
Examples of Personal Injury
A personal injury can happen anywhere, including at the workplace, in your home, at the gym, or even on the sidewalk outside the gym! Our patients experiencing a personal injury often report back, neck, or extremity pain, headaches, swelling, decreased range of motion, weakness, numbness, and a variety of other symptoms following acute injurious events such as a fall, slip, auto accident, or lifting accident (common among first responders, construction workers, health care workers, etc.). Symptoms may come on immediately following an accident or may a few days or weeks to fully develop.
Specific diagnoses underlying personal injury include:
Soft tissue injuries, such as hematomas, muscle strains, ligament sprains or tears
Disc herniation (when the outer fibers of a disc tear, allowing inner disc fluid to leak out into the nearby area)
Nerve compression syndrome (such as sciatica or lumbar radiculopathy)
Whiplash
Bone fractures
Joint dislocation or misalignment
How Chiropractic Care Can Alleviate Your Personal Injury Symptoms
Chiropractic care uses individualized procedures that work with your body's ability to self-heal. We don't look to just suppress symptoms. Instead, our Fresno chiropractor aims to stop the inflammatory process and prevent further tissue damage while also addressing the underlying factors of your injury (including joint misalignments, areas of postural imbalance, reflexive muscle guarding, etc.) so that your healing is more thorough and efficient.
Specific personal injury treatments we offer include:
Chiropractic adjustments to improve the health and function of the spinal column and nervous system
Massage therapy to improve blood flow and relieve tension and scar tissue
Exercises to regain strength, endurance, and range of motion in the subacute stages of healing
If your personal injury is involved in any sort of liability claim, our staff is happy to help by keeping our documentation organized and thorough.
Struggling With Pain After a Slip or Fall? Contact Our Chiropractor in Fresno CA Today
Contact Sunnyside Wellness and Chiropractic Center at to schedule an appointment with our chiropractor in Fresno and let us help you manage the physical and mental stresses of a personal injury.