When you visit your chiro Fresno office at Sunnyside Wellness & Chiropractic Care, you'll get one-on-one help from our trained professional to help you overcome the pain and discomfort you feel. Lower back pain relief with our chiropractor in Fresno starts with a call to us. Let us determine why you have pain and provide you with a holistic, non-invasive method for treating it.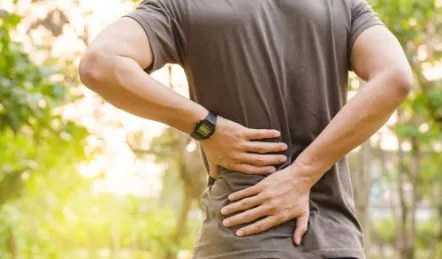 Common Causes of Lower Back Pain
When you visit your Fresno chiropractor, we'll discuss what can cause lower back pain. It can be brought on by any type of strain, twisting, or damage to the lower spinal column, hips, or even the legs. Most commonly, this occurs as a result of your career, such as those who spend a lot of time on their feet. It is often worsened by posture. If your posture is poor, this creates a misalignment of the spinal column. Over time, this causes significant pain. And, injury to the lower spinal column or hips can also cause pain like this. For those who have recently been in a car accident, chiropractor care can help reduce this pain.
Typical Symptoms of Lower Back Pain
You should visit a back pain chiropractor in Fresno as soon as you begin to struggle with pain or discomfort. Our team will discuss your symptoms with you and offer a treatment plan after that. Symptoms may include more than just pain. They may include stiffness, difficulty walking, sharp, shooting pain, and even dizziness. Some people struggle with standing for long periods of time.
How to Diagnose Lower Back Pain
Our car accident chiropractor is happy to provide a full consultation to determine what the cause of your pain is. Generally, this is done through a physical exam and x-rays in our office.
How Our Back Pain Chiropractor Can Help
To help you get lower back pain relief in Fresno, we will provide comprehensive treatment plans designed to address your needs. When you meet with your back pain chiropractor in Fresno, we will discuss solutions such as spinal manipulation, the process of properly aligning the spinal column using gentle force. Massage therapy, physical therapy, and other services can also help to reduce your discomfort. We use non-invasive solutions to help you to see improvement in mobility and reduced lower back pain.
Schedule an Appointment for Lower Back Pain Relief with our Fresno Chiropractor
If you are suffering from lower back pain, chiropractic services are available to you from our team at Sunnyside Wellness & Chiropractic Care. We encourage you to call (559) 454-1000 today to schedule a consultation and a full exam with our Fresno chiropractor.